Susie Morgan

Office Manager

in Honolulu, HI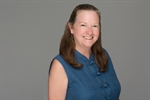 Expertise Types
Condominiums, Single Family Homes, Townhomes
Susie Morgan has worked with Keahi Pelayo since 2000 as an integral part of his customer service team. She has managed hundreds of listings and closings with expertise in escrow transactions, title issues, CPR's, surveys, preparing properties for market and Purchase Contract details. As the NextHome KU Realty office manager, Susie is responsible for daily office operations, listing and transaction coordination, and agent services. Susie is also a licensed real estate agent.
Susie was born on Tantalus and raised in Nuuanu on the island of Oahu. Her family has deep connections to Malaekahana on the north shore of Oahu, Kipahulu, Maui and Puako on the Big Island. Susie serves as the alumni representative for her class at La Pietra Hawaii School for Girls. Her past experience includes working at the law firm of Goodsill Anderson Quinn and Stifel and the Hawaii State Legislature.
Mrs. Morgan has been married for 31 years and is a proud mother of two children and two grandchildren.