Keahi Pelayo

Broker

,

Broker / Owner

in Honolulu, HI
Associate Information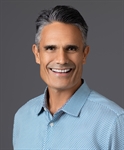 Keahi D. Pelayo grew up in Lahaina, Maui. He had the good fortune to live through the last days of sugar being king on West Maui. He is a graduate of Lahainaluna High School and the University of Redlands. His career in real estate began in Orange County, California 1983 and has continued unbroken since then. He moved to Honolulu in 1991 and has been a top performer in the city's real estate market ever since then. After owning two RE/MAX franchises, he founded KU Realty, LLC in 2009.
Mr. Pelayo believes that a Broker's fiduciary duty to a client is paramount and this drives his passion for representing sellers and buyers of real estate. Furthermore, he is inspired to develop, coach and guide the next generation of real estate professionals by integrating the tools offered through NextHome with his vast experience and professionalism in real estate sales.
In 2017, a chance web-search led to Keahi's discovery of NextHome, Inc. and further research revealed that NextHome leverages technology to enhance the experience of buying and selling real estate in a way unmatched by other franchises. Keahi's client base includes hundreds of homeowners, Bankruptcy Trustees, Trust Companies, Asset Managers and Court appointed fiduciaries. Keahi has served as Chair for the Hawaiian Affairs Legislative Sub-Committee for the Hawaii Association of Realtors (HAR), on the Strategic Planning Committee for HAR, Outrigger Canoe Club Membership Committee Chair and Board Member, and a Trustee for Pacific Health Foundation. He has been married for over 25 years and is the father of a daughter and son.